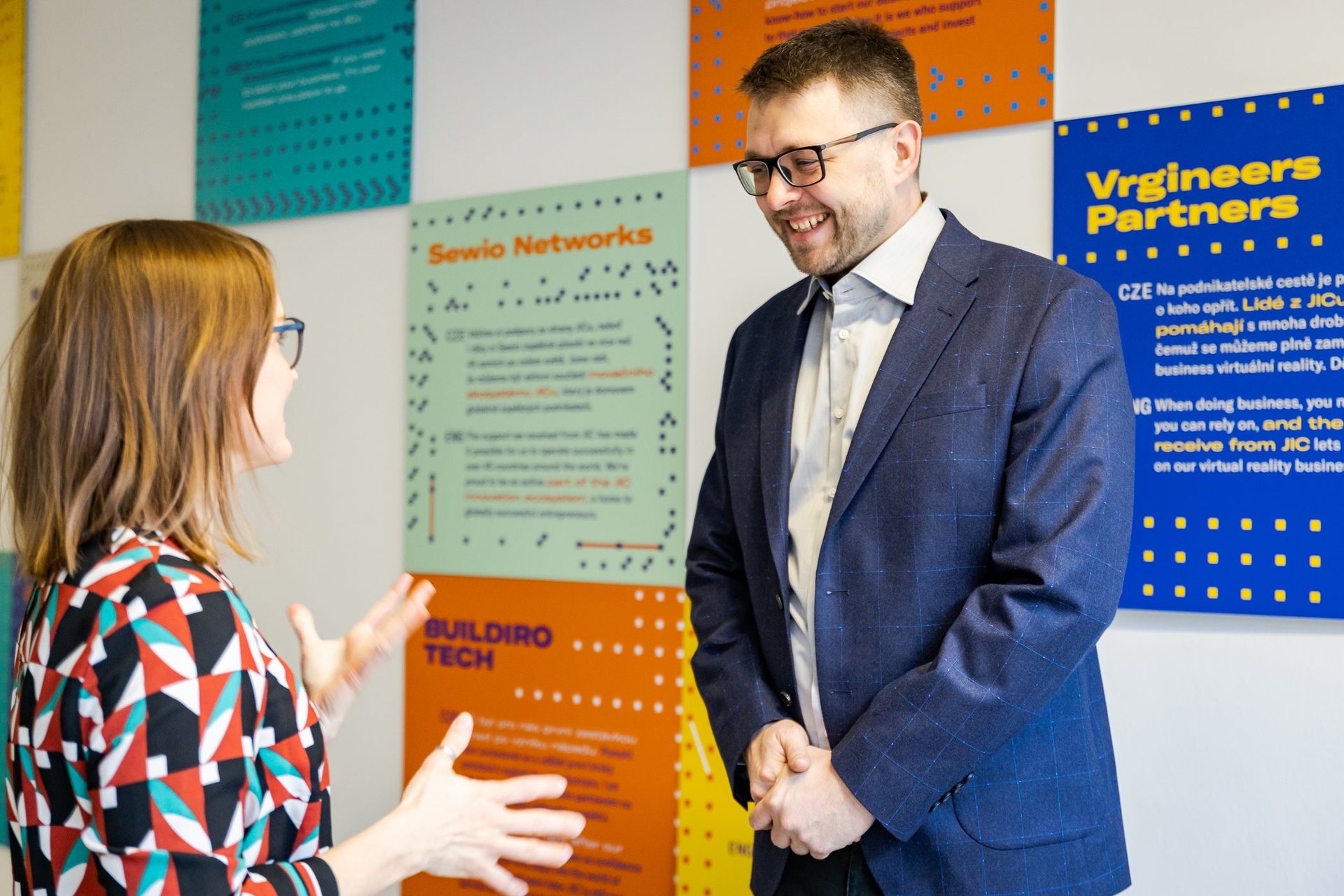 Our clients
clients in the last 10 years
of our clients whose turnover exceeded 50 million in the last 3 years
clients in the JIC+ business network
hours spent with our clients by experts
What clients say about us
What do we do?
We've created an open innovation ecosystem that is home to globally successful entrepreneurs and inspires the whole world. That is the vision that we've been living for and working on at JIC.
For those with great ideas to establish businesses based on their visions.
For companies to grow, establish partnerships, and develop.
For South Moravia to be a great place to work, do business, and live.
For students to experience first-hand what doing business is really about.
Our clients
We are an innovation agency and provide services to support entrepreneurs and students with a desire to do business.