We can help your company with meteoric growth
You've developed a new product, found a few customers and now feel that the time is right to move on a good deal further. Does that sound familiar? Then join the JIC MASTER programme and support faster growth of your company!
We focus on innovative technology companies and start-ups which lack a comprehensive strategy for further development. Participation in the programme brings not only help from experienced experts, but also 10 further benefits.
Individual approach

We draw up a tailor-made programme for each company.

Plenty of time for business

The programme lasts for 6 months, so you can devote time to customers and work on their development.

Inspirational leadership

We highlight opportunities and risks and demonstrate new avenues.
Any company can participate in the JIC MASTER programme, provided it:
Has an innovative technological product or service.
Is not more than 3 years old.
Has a turnover of up to 10 million CZK.
Has at least one paying customer.
Has the ambition to become a major player in the Czech and global markets at the earliest opportunity.
What if JIC MASTER is not for you?
Are you a larger company? Enter the JIC PLATINN programme or become our partner. For further information, write to weiss@jic.cz.
If you are just starting a business, take a look at the JIC STARCUBE website.
For example, we can help your company with...
Global expansion strategy
Setting the correct business model
Setting the roles of each member of a team
Financial management
Marketing and communication
Company processes
Preparing for the arrival of an investor and investment negotiations
Commercial law
This is only the beginning. Both internal and external JIC experts will help you with the development of these and other areas.
We provide you with support in funding plus, in addition, you become part of an innovative networking environment. Discover how it all works.  
The JIC has been helping companies for more than 11 years
JIC MASTER builds on the JIC Innovation Park programme, whose services have benefitted more than 100 companies. Take a look at the testimonials of participants.
If you have any questions, please contact us, or see if you can find the answer here. 
Do you have any questions relating to JIC MASTER? I would be happy to answer you.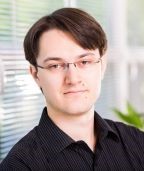 Lukáš Konečný
business growth manager
Tel: +420 511 205 238
E-mail: konecny@jic.cz
Do you want to become part of JIC MASTER? Look at the information on how to apply.